E. van Deurzen, E. Craig, A. Längle, K. J. Schneider, D. Tantam,
S. du Plock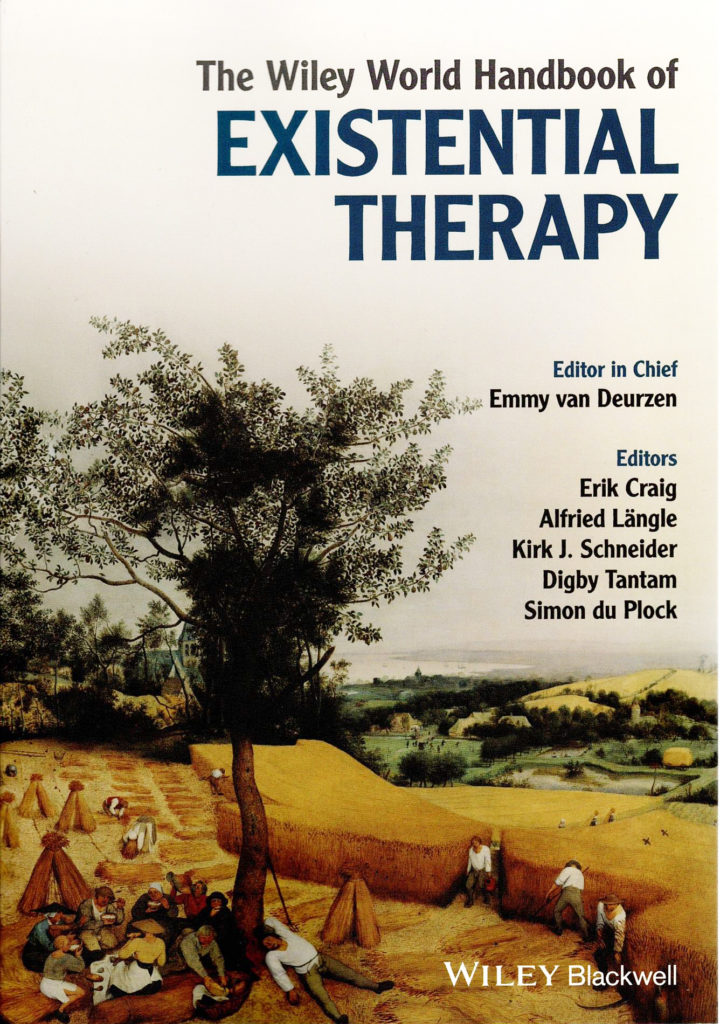 The Wiley World Handbook of EXISTENTIAL THERAPY
Subsequently to the 1st World Congress of Existential Therapy (London 2015) the representatives of the existential therapy worldwide joined under the leadership of Emmy van Deurzen (chief editor) to compile a handbook of existential therapy in the world perspective:
Craig for Daseinsanalysis
van Deurzen for Existential-Phenomenological Therapy
Längle for Logotherapy and Existential Analysis
J. Schneider for Existential-Humanistic and Existential-Integrative Therapy
Tantam for existential group-therapy
du Plock for the other international developments
All directions are described in this handbook according the following structure:
History
Philosophy and Theory
Method and Practice
Case Description
Key Textes
Challenges and new developments
By this intriguing and highly informative book we expect a strong impact worldwide on the interest in existential therapy and its further development.
In addition to that next world congresses are planned. In 2019 the 2nd took place in Buenos Aires, in 2023 it will be in Athens and 2027 in Denver, Colorado.
US $ 49,95, Special price for GLE – EUR 30,- + postage
European Psychotherapy – special edition on Existential Analysis
Vol 4, Nr. 1, 2003
A selection of English papers giving a survey on modern Existential Analysis encompassing themes like
Introduction into EA (LT)
Existential fundamental motivations and the structural model of EA
The process model of EA (PEA)
Levels of application of existential-analytical methods
Understanding and treatment of narcissistic disorders
What is a "para-existential" personality-disorder?
Existential analytical aspects of mental health
Burnout
Suicide
The Existential Scale
Addiction
Authors: Ch. Furnica, G. v. Kirchbach, M. Kundi, A. Längle, S. Längle, A. Nindl, Ch. Orgler, L. Tutsch, Ch. Wurm, E. Wurst 
EUR 20,00 to be ordered at the GLE society
European Psychotherapy: Austria: Home of the World's Psychotherapy (2014/2015) EUR 15,- to be ordered at the GLE society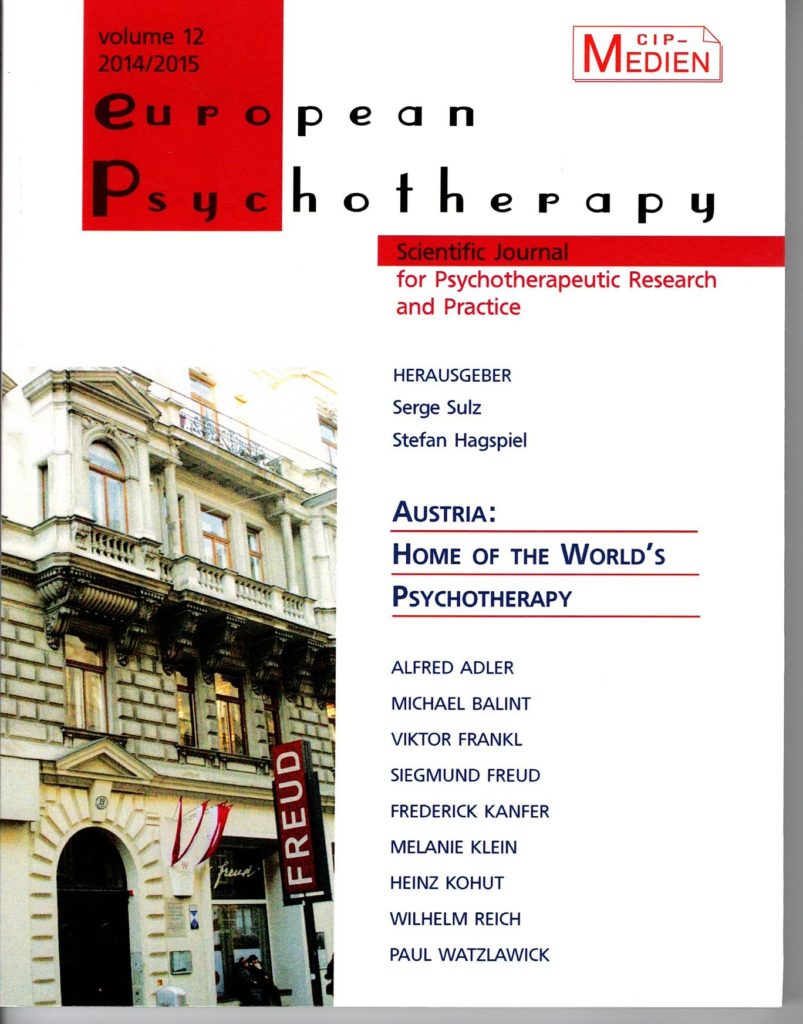 Presentation of psychotherapies which have their origin in Vienna, including Existential Analysis and Logotherapy by A. Längle
Längle S, Wurm C (ed) (2016)
Living your own life. Existential Analyis in Action.
London: Karnac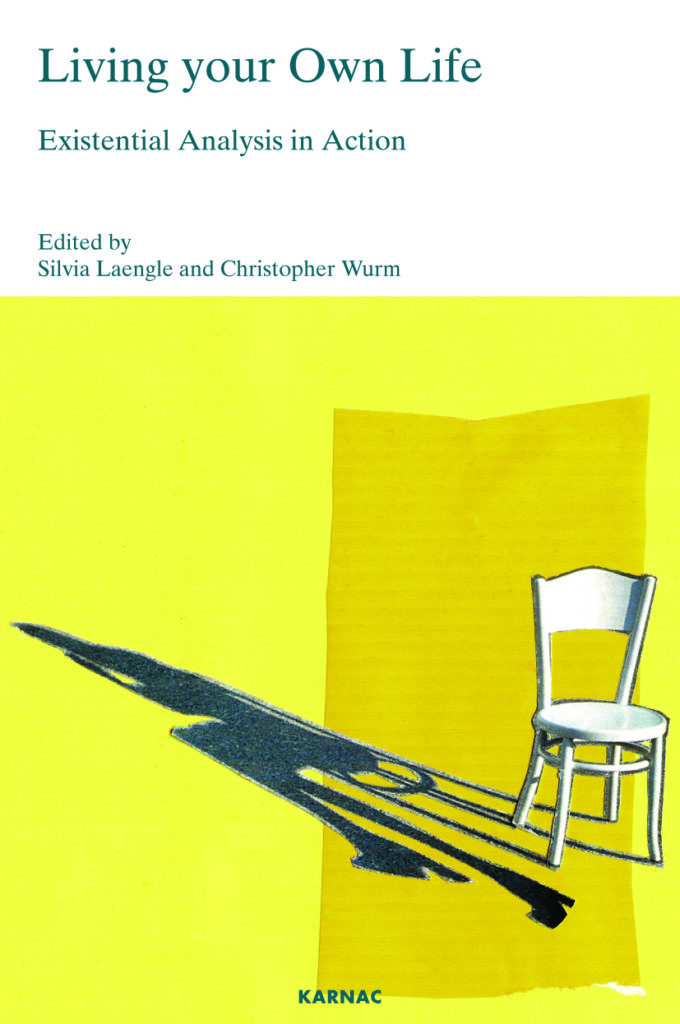 This multi-author anthology is a short introduction to the world of existential psychotherapy, and specifically Existential Analysis. It gives concrete answers and demonstrates a way to apply this thinking in practice, providing outlines of its theoretical background, including Alfried Längle's four fundamental motivations.
The main themes of the book are: working with emotionality and subjective experience and its importance for a fulfilling life; meaning and happiness; and spirituality and temporality. It covers psychological disorders and their treatment in adults and children, and also deals with disability and handicap.
Price: £ 24,29 with free shipping worldwide (from Karnac), GLE-special EUR 20,- + postage
No products were found matching your selection.